本次英国代写是两个Case Study的决策分析报告
Case study
EFW1
A local authority wishes to create a 'noise pollution/level' map of a newly proposed EFW (Energy
From Waste) urban facility. The need arises from community public concerns as to the potential
'noise' (and wider environmental impact) of the new plant—both during its construction and
subsequent operation.
The plant's introduction forms part of a wider UK government strategic
initiative that seeks to decrease the amount of waste sent to 'landfill' sites whilst increasing the
amount of UK waste that is burn in EFW plants or otherwise recycled. Specifically, the England
Landfill Directive requires significant reductions in waste sent to landfill from an estimated 16.9
million tons (2006/7) to 5.2 million tones by 2019/20.
At present, the 17 existing UK based EFW
plants are to be significantly expanded, subject to local planning controls and environmental
impact assessments carried out by the local authority, and The EFW facility is to build within an
existing complex urban traffic and environmental planning consents granted by the
Infrastructure Planning Commission, in conjunction with the Environment Agency.
EFW2
The plant, once fully operational will generate electricity for approximately 100,000 homes (i.e. >
60 MWe) and burn in excess of half a million tons of waste per annum. Naturally, members of
the local community have expressed their concerns as to the environmental impact: noise
levels, airborne pollutants and safe operation of the plant being some of the most pressing
concerns expressed to the local authority.
This specific need is to be met using crowd sourced
data derived from ordinary citizens as they commute to and from work or otherwise travel from
the suburbs to the city centre via footpaths situated along several major (traffic congested)
routes.
The noise map, and noise model once fully populated is to be used by town planners to
decide which of several by-pass alternatives should be considered by the local authority
planning committee. Initial noise projections carried out by the plant operator suggest that
increased HGV (Heavy Goods Vehicle) movements of waste in and out of the plant on a daily
basis will significantly impact on local community urban noise levels, though the model is
tentative and needs to be validated via direct input(s) as the plant is constructed and begins to
operate to normative capacities.
Initial estimates indicate that the plant, once in full operation,
will require the following HGV additional traffic movements, shown in Table 1 below.
---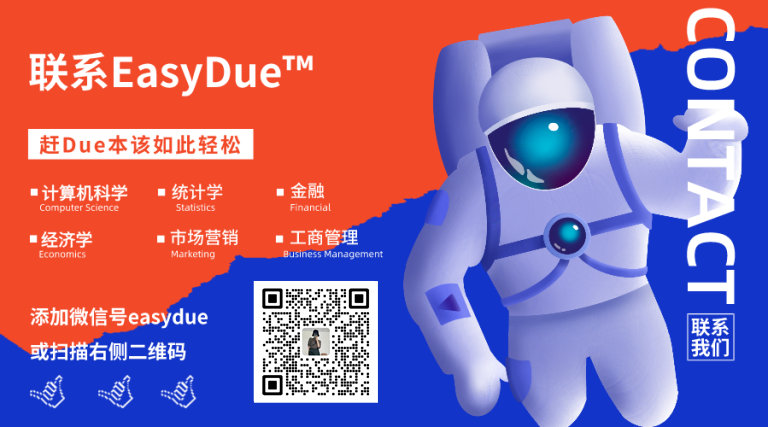 EasyDue™ 支持PayPal, AliPay, WechatPay, Taobao等各种付款方式!
E-mail: easydue@outlook.com  微信:easydue
---
EasyDue™是一个服务全球中国留学生的专业代写公司
专注提供稳定可靠的北美、澳洲、英国代写服务
专注提供CS、统计、金融、经济、数学等覆盖100+专业的作业代写服务