这是一篇美国的公司财务投标书作业代写
Overview
Dungeon Master Ltd. invites tenders from experienced consultants, familiar with the board games market, to establish a bilateral agreement for the provision of consultancy services in the areas of cost accounting, operations and supply chain management, logistics, and revenue management.
Dungeon Master is seeking to put into action a solution to problem that has been plaguing our company and eroding our profits for the last five years. Dungeon Master Ltd. would like to get a consulting plan agreed by the end of May, this year.
The company has been dealing with severe underperformance at our manufacturing and distribution centre in Sheffield, UK. Our products are expensive to make and to ship; and balancing cost efficiency with providing good service and pricing to a growing customer base, which is constantly demanding variety and innovation, is becoming more and more challenging. In addition, we must remain competitive against an increasing number of players in the market, customization requirements by impatient customers, and a growing market that requires international distribution. Dungeon Master Ltd. needs some fresh and innovative ideas in operations and distribution that may help the company to recover profitability before having to consider liquidation.
Our Company
Dungeon Master Ltd. designs and manufactures board, tabletop, roleplay, and card games in our centre in Sheffield, UK. The company consists of four main divisions: Creation, Graphic Design, Printing and Manufacturing and Distribution. We also run a popular board games café in the city centre.
The production of our games' cards is outsourced to Cartamundi, a world leader in the manufacturing of playing cards. The plastic components are modelled in-house and their production is outsourced to a partner in China, Panda Game Manufacturing. Finished products are shipped from our partners' facilities to our consolidation centre in Sheffield, where the different game components are collected, sorted, and merged, and the games are finally boxed and wrapped.
We have distribution partners in Spain (serving Europe), China (serving East Asia) and North America (distributing for Canada, Mexico, and the United States). Our Logistics and Distribution Department oversees shipping the international orders to our distribution partners' facilities; they are also in charge of fulfilling orders from our retail clients in the UK. Orders placed through our crowdfunding campaigns in Kickstarter are fulfilled by Spiral galaxy Games –our retail partner in the UK- for the British islands, and by our international partners for other geographies. Individual customer orders, placed in our online shop, are fulfilled directly from our centre using Hernes as a third-party logistics provider.
Dungeon Master Ltd., through our Public Relations department, organises and hosts two international on-line competitions, one for each of our two multiplayer-battle-arena games, and a national tournament for our collectible card games.
Additionally, we manage a popular board game café located in popular area of Sheffield. Apart from serving drinks and food, the café offers a wide collection of games for our clients to play during their visit to our establishment. The café also sells and distributes games to local customers.
Our Products
Dungeon Master Ltd. designs and manufactures more than 30 different board games, with nearly 40 expansion sets and several crossovers; 10 deck-building card games; and 2 different collectible card games, one with 9 and the other with 15 expansion decks. We also print 16 RPG 5e books, and design and manufacture a large collection of miniatures, map books and scenarios for role play gaming (RPG). Our collection consists of more than 250 individual pieces. Our product portfolio is continuously growing, with at least 2 regular new game releases, 4 expansions, 4 new collectible decks (2 for each main game), and at least one RPG book per year.
In average, each year we launch two Kickstarter campaigns for our large format games. These are games with a RRP above £150 pounds, and are seldom available in retail.
Additionally, we have on-line versions of our 10 most popular games, designed for the on-line gaming platform Tabletop Simulator. These games are in constant monitoring, maintenance, and improvement by our Digital Design Team. Dungeon Master Ltd. is committed to release one new game, and to upgrade another one every year. Our two most popular digital battle-arena games, Demons also Cry and Dawn of Nexum, have on-line tournaments organised every year.
Dungeon Master Ltd. also provides graphic design, manufacturing, and distribution services to a number of independent creators whose games are typically released through campaigns in Kickstarter. This line of business releases in average 2 to 3 games per year.
A board game designed and produced by Dungeon Master, typically consists of a game board, a set of instructions, several cardboard tokens and counters, meeples, and four to six player play mats. Many games also include playing cards, whose number can reach up to 400 in a single game. The deluxe version of every game is released with standees that replace the meeples of the retail version, and plastic/metal chits and tokens that replace the cardboard ones. The standees are typically made of acrylic, although some of our games come with cardboard standees supported by plastic bases. About 40% of our games have a Premium edition, where the quality of all the components is upgraded, and the meeples and standees are replaced by plastic miniatures. Cards in standard and deluxe versions are 310gsm blue core, whereas those in premium editions are
330gsm black core (highest quality card core). The game board and playmats are made in cardboard for the standard and deluxe editions, and in neoprene for the premium edition. Sets of plastic miniatures, and neoprene boards and play mats can also be ordered separately.
A large-format game, will typically consist of more than 100 plastic miniatures, above 1500 cards, rulebook, play book, scenarios book, two or three game boards, 6 to 12 individual play mats, and individual boxes for up to 4 expansion sets (each of them with independent components and miniatures).
Our RPG books are sold in hard cover, although there is a small number of them (6) which is also available in soft cover. Sets of maps (in cardboard and neoprene formats) are available as companions for our RPG collection. We also have a large variety of miniatures (plastic and metal) in four thematic lines (D&D, Steampunk, Cyberpunk, and Fantasy), and a growing collection of laser-cut scenarios.
---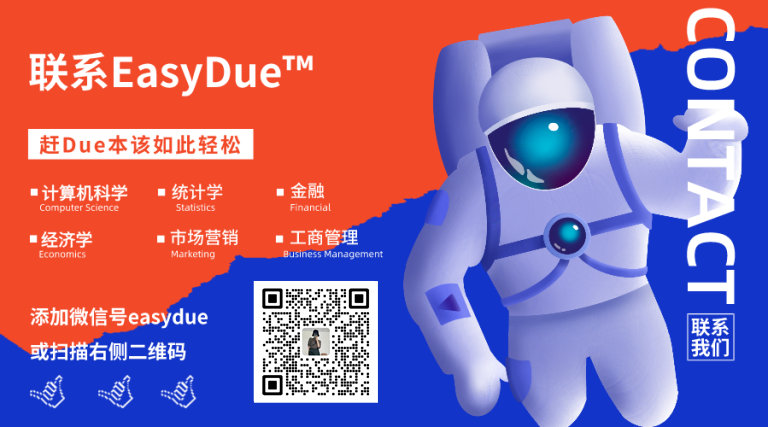 EasyDue™ 支持PayPal, AliPay, WechatPay, Taobao等各种付款方式!
E-mail: easydue@outlook.com  微信:easydue
---
EasyDue™是一个服务全球中国留学生的专业代写公司
专注提供稳定可靠的北美、澳洲、英国代写服务
专注提供CS、统计、金融、经济、数学等覆盖100+专业的作业代写服务